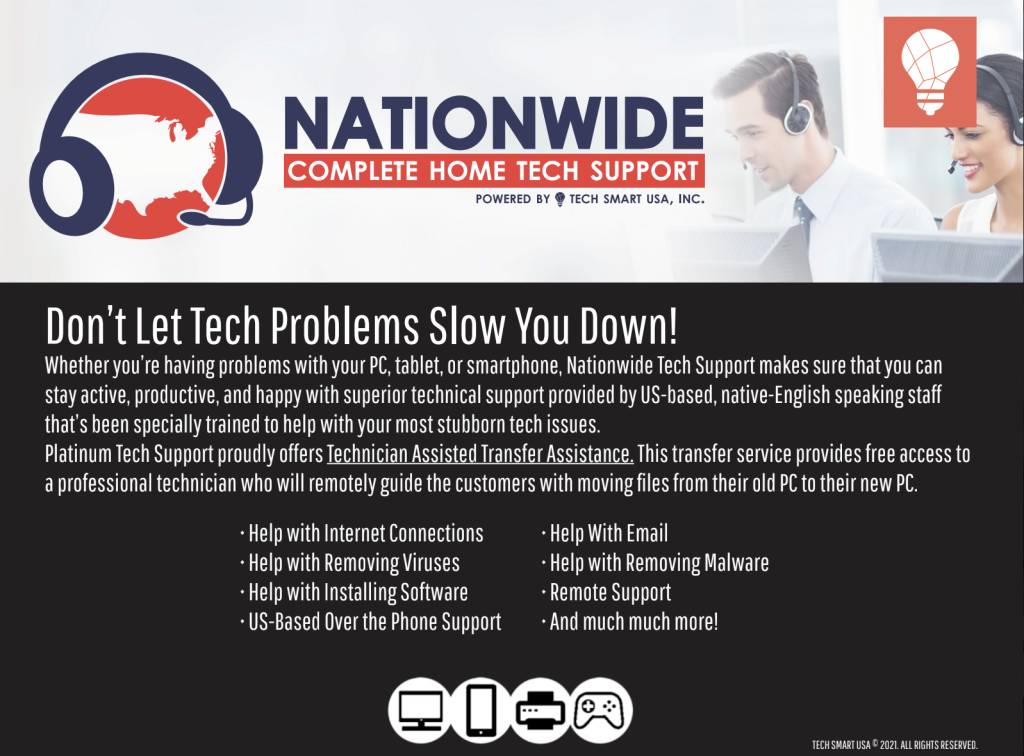 Call us today at 810-963-1042!
With experts on staff who are here to help, we will quickly find answers for your tech concerns. Either over the phone or over the internet, our tech experts know how to solve your problem and get you back to doing what you love.
Remote Support – Highly trained technicians know how to get to the root of the problem and can solve your issues while you are in the comfort of your own home.
Malware Removal – Malware, viruses, and spyware are constantly on the attack. Our security experts can clean your computer as if malware was never there.
U.S. Based Tech Support – Our friendly staff is ready to lend you a helping hand, and with relatable easy to understand service you are only moments away from having your computer good as new.
Do you sell or manufacture a smart home device or appliance?
We can provide support for your product and reduce return rates, allowing you to focus on what's important, sales!
With our great volume pricing, the value-add statement you're making to your customers pays for itself. Purchase and add the 3 year support license cards below to your products and let us handle the rest.